New Home For York Against Cancer
17 May 2021
York Against Cancer has moved from its former base in North Moor Road, Huntington, to brand new accommodation in the LNER Community Stadium beside the Vangarde shopping park at Monks Cross. The shop, office and stores have been created entirely to the charity's specifications, giving York Against Cancer a bespoke HQ for the first time in its 34-year history. The official opening of the shop took place on Friday May 14, with York Against Cancer's Chairman, Ian Yeowart, cutting the ribbon to allow the first shoppers to begin browsing. City radio station YO1 Radio also marked the occasion by broadcasting live from the shop.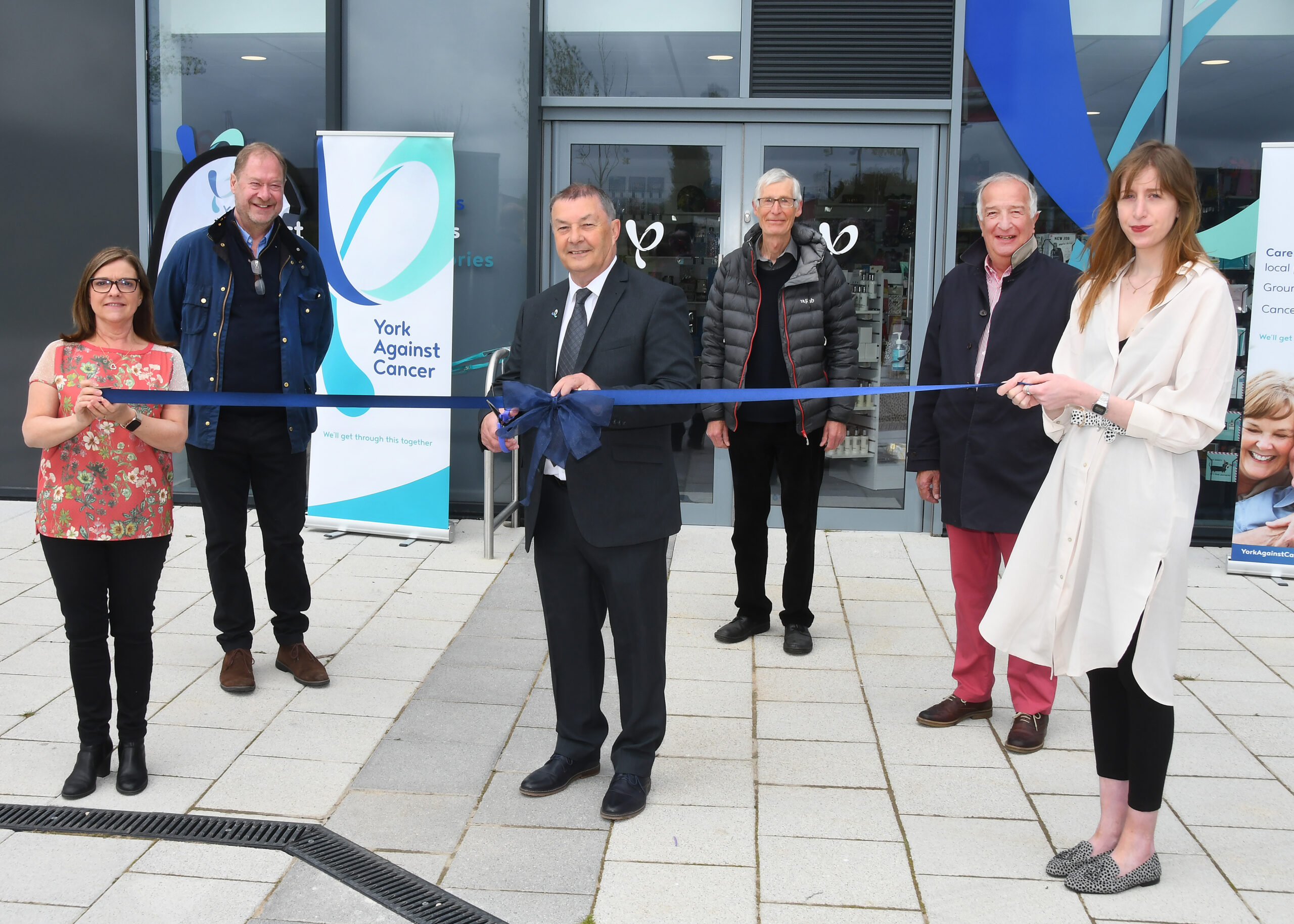 PICTURE, FROM LEFT: Julie Russell, General Manager of York Against Cancer; charity board member Patrick Shepherd; Chairman Ian Yeowart; charity board members Mark Sessions and Professor Stephen Leveson; Helen Watkinson, Retail Manager at York Against Cancer.
Unlike most charity shops, York Against Cancer's store sells no second-hand goods, focusing instead on an upmarket range of new gifts, cards and accessories, making it an exciting new addition to the shopping experience of visitors to Monks Cross. The charity believes the position close to the entrance to the stadium's gym, library, NHS and sports facilities will raise its profile with the public of York, north and east Yorkshire.
"We think our shop will catch the eye of male and female shoppers of all ages and from different parts of York and further afield," said Julie Russell, General Manager of York Against Cancer. "We believe that gives us an excellent platform to tell a new audience about everything we do in local cancer care, research and education. "Customers will know that all the profits from our shop will be put into that work and they may be inspired to join the volunteers who help us deliver these projects."
Cutting the ribbon to open the door at the new shop, Ian Yeowart said: "This has been a long time coming but it's been worth it! Hopefully it will be really successful for the charity."
---