Derrick sings his heart out for us
21 Apr 2021
Well-known York singer Derrick Adamson, pictured below, has been entertaining people in York and further afield since the 1960s. He's also sung to raise money for York Against Cancer for years – and the pandemic hasn't stopped him. One of Derrick's regular dates is the annual charity fundraiser at the Derwent Arms, Osbaldwick. He's sung there for more than a decade, but the 2020 event was cancelled because the pub couldn't open.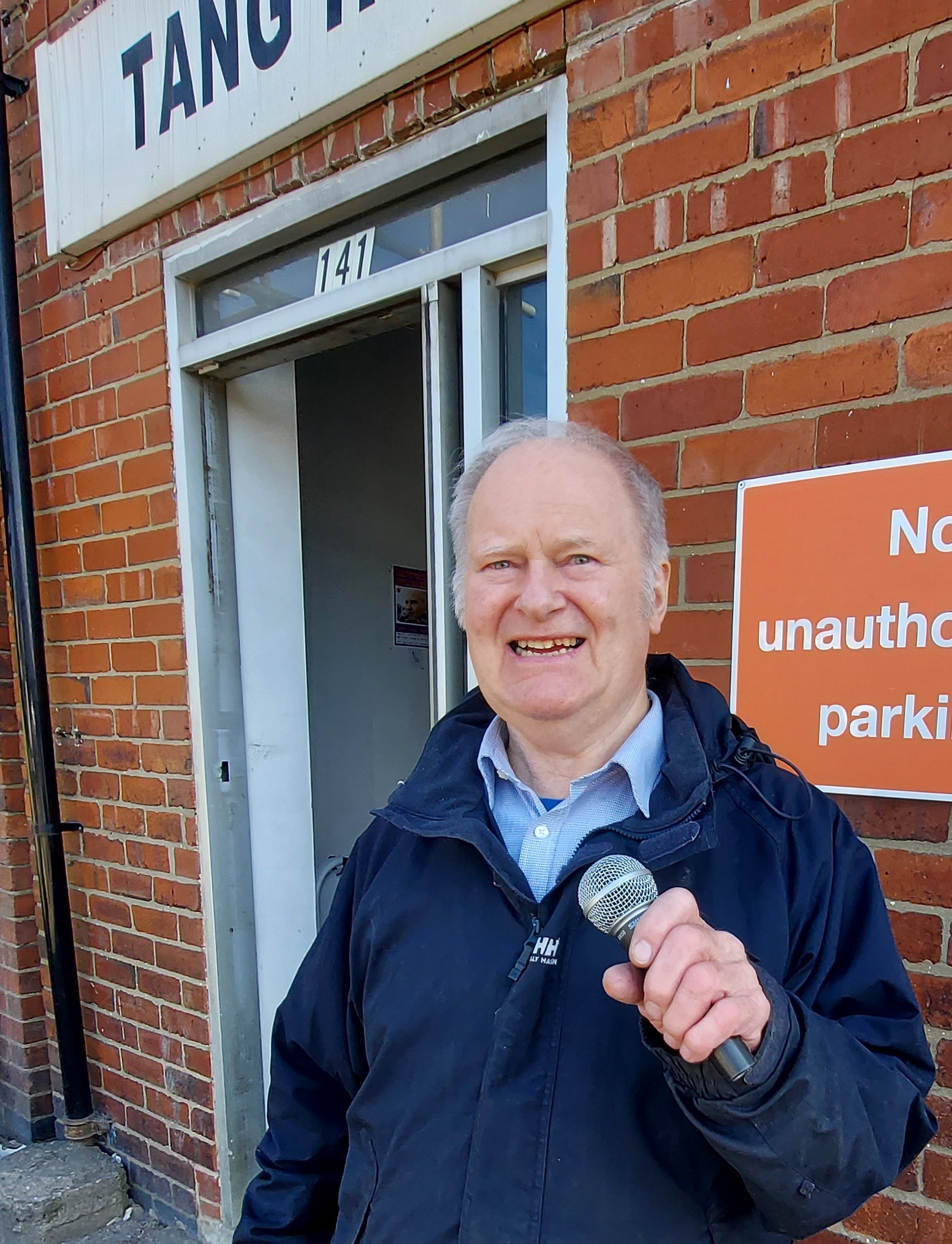 Undaunted, Derrick, 74, dusted off his mike and speakers and serenaded customers and passers-by outside the fish and chip shop he owns in Tang Hall Lane, raising more than £150 for York Against Cancer and £95 for The Alzheimer's Society on a freezing cold Sunday between Christmas and the New Year. The local response was so good that he's planning an encore with a friend, Glenn Booth, with whom he has shared a stage at various local venues down the years.
"I'm going to ask him to do a couple of songs – he's really good," said Derrick. "We'll be performing outside Tang Hall Fisheries between 1pm and 3pm on May 2. I'm really looking forward to it."
Derrick gave us a taster of his set, performing 'One Day At A Time' outside his shop for us. You can listen to it on our Facebook page!
---