History of the Jack Birch Unit
The Jack Birch Unit is based within the Biology Department of the University of York and was officially opened in 1992. It is named after our first chairman, local businessman and former Lord Mayor of York, Jack Birch, O.B.E.  Professor Colin Garner, one of our founders, was appointed as Research Director, and he was joined in October 1992 by Dr Phil Burns.
In those days, the work of the unit included research on gastric, colon and gall bladder cancers.  In 1999, Professor Garner moved on, and Jenny Southgate joined the University of York as Professor of Molecular Carcinogenesis and Research Director of the Jack Birch Unit.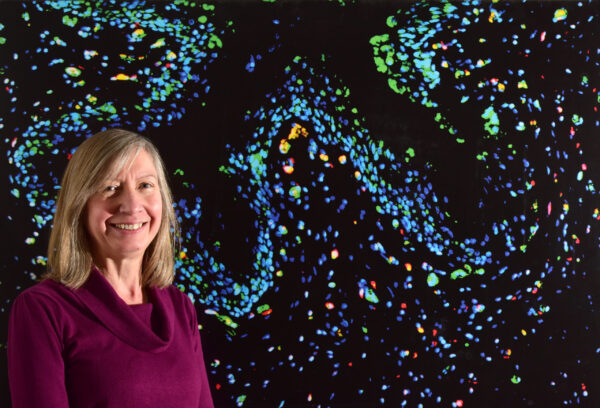 ---
Published work from the Jack Birch Unit
Since 1999, the research work of the Jack Birch Unit has been published in scientific papers and has been presented at scientific meetings all over the world, including America, Japan and China. In addition, 29 graduate students have been awarded PhDs, 4 have been awarded Masters by Research, 1 student has been awarded an MPhil and 1 student has been awarded an MD.  These numbers include clinical research fellows who studied in the Jack Birch Unit and who have gone on to become hospital consultants.
In 2002, the Jack Birch Unit moved into a new purpose-built laboratory suite within the new Biology Department building. In 2008, the unit's work won praise from an independent review.
Find out more about the Jack Birch Unit here.
---
---
Need to contact us?
Call us on 01904 764 466 or email office@yorkagainstcancer.org.uk and one of our friendly team will be happy to help.
---