What your donation does
York Against Cancer relies on donations from people like you. Without your help, we wouldn't be able to fund our support, treatment or lifesaving research for those affected by cancer.
We collect funds through our:
Shops at York Hospital and York Community Stadium, as well as

online

(all profits go to York Against Cancer)

Fundraising events raised by you

Legacy donations

Monthly, quarterly, yearly or one-off donations

Corporate sponsorships.
All of this is given back to the community, to help those affected by cancer. Here are just a few of the ways that your donation is helping.
---
Offering support
Many cancer patients feel overwhelmed, scared and confused. They may also feel isolated, or their loved ones may not have access to the right information.
We offer advice and support through our website resources, the information centre at our Cancer Care Centres in York and Scarborough, or at the end of a telephone. Whether you're looking for tips on treatment, welfare, counselling or anything else, these essential funds make that happen.
---
Educating others
We firmly believe in the power of educating others to prevent cancer, or to help them adjust to living with it. We give out teaching resources and information packs, for example, guides on how to stay safe in the sun. We provide specific cancer literature and produce newsletters both digitally and in traditional paper versions.
---
A little break
Cancer treatment is about so much more than hospital care. At York Against Cancer, we understand both the mental and physical toll that cancer treatment can take, which is why we offer a respite break at our seaside holiday home in Filey and our countryside cottage in Yapham. Patients and their families can get away from it all and enjoy a few days' peace on the Yorkshire coast or take in the stunning view of The Wolds.
---
Stress relief at The Leveson Centre
We also recognise the benefits of complementary therapy. Your donations help to fund sessions at The Leveson Centre which offer much needed stress relief, such as aromatherapy and reflexology.
Better access to healthcare
Getting to your cancer treatment isn't always easy. That's why we offer two services to help those undergoing chemotherapy and radiotherapy:
A mobile chemotherapy unit to cover the outlying areas of York, including Bridlington, Malton, Scarborough and Selby.
Free minibus trips to and from St James' Hospital in Leeds for radiotherapy treatments.
Lifesaving research
Last but by no means least, York Against Cancer believes in the power of research to stop this disease once and for all. In 1992, we opened the Jack Birch Unit at the University of York, which has been instrumental in finding landmark discoveries for bladder cancer. In 2019, we committed to a £1.3 million five-year investment plan to take this even further.
We also donated £35,000 of dermatoscopes to local GPs in the York area to help them diagnose skin cancer.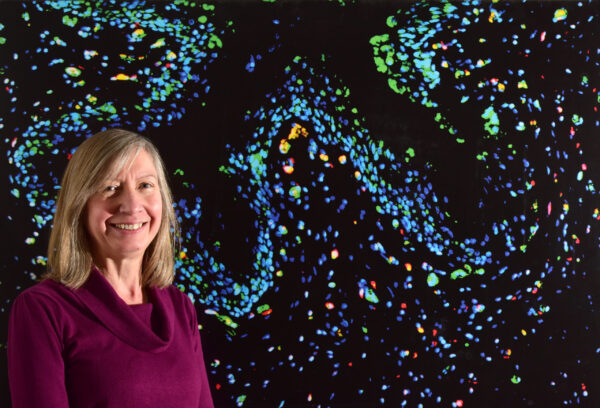 ---
Donate Now
Since 1987, we've been changing the lives of those affected by cancer in York and the surrounding areas. Please help us continue our good work with a donation – it could just save someone's life.
£10.00
Could fund a patient's trip on our minibus service to radiotherapy appointments.
£20.00
Could fund one hour with a health welfare advisor.
£30.00
Could fund five gym sessions for a patient.

Our donations are powered by PayPal but you don't need a PayPal account to donate. Just select Pay with Debit or Credit Card when you get to PayPal.