Cancer psychology and counselling
Whether you've just received a diagnosis, are undergoing treatment, or living with cancer, you are bound to feel a range of emotions as you go through the natural process of adjusting to having this illness. Sometimes people become "stuck" in this process, and over time feel that their general well-being and quality of life is being affected by having cancer. Cancer psychology and counselling can help you to manage the emotional impact of having cancer by:
Giving you a safe, professional space to talk about your individual reaction to your diagnosis.
Using evidence-based psychological approaches to help you cope with anxiety, frustration, low mood and other difficult feelings that you may be experiencing.
Helping you to understand any changes that you are noticing in your relationships with loved ones and friends.
A referral to the York Teaching Hospitals NHS Foundation Trust's Cancer Psychology Service is available via your specialist cancer nurse or doctor.
---
The Cancer Psychology Service at York Hospital
The Cancer Psychology Service is made up of experienced Clinical Psychologists, a Specialist Macmillan Counsellor and Clinical Psychologists in Training, who are supervised by an experienced member of the team.
If you feel as though you are struggling with the psychological impact of your cancer, your first step is to have a conversation with your cancer nurse specialist (CNS). He or she may be able to give you helpful advice and reassurance about how you are feeling. If they feel you would benefit from further help, with your agreement, they can refer you on to the Cancer Psychology Service, which works across the trust.
There can be a short waiting list, but the team will send you a letter as soon as your referral is accepted.
While you are waiting, you may be able to access support from the Cancer Care Centres that are located at York and Scarborough Hospital, or from recommended online websites such as:
Mind also has good general information on different types of psychological issues and tips for starting to deal with them.
---
Remember...
If you start to feel much worse and feel that you need urgent help, do get in touch with your own GP as soon as possible, so that they can also help to look after your wellbeing.
At the moment, due to the Covid 19 crisis, most Cancer Psychology sessions take place via an audio-visual system called "Attend Anywhere", so you will be able to stay at home in a private place while talking to a member of the team. You can also have sessions via the telephone. Face-to-face sessions will be available as soon as it is safe to do so.
---
Getting to your treatment
While the Cancer Care Centre is based at York Hospital on Wigginton Road, please be advised that some services may be available at the departments themselves, located at:
York
York Hospital
The Old Chapel
Bootham Park
York
YO30 7BY
(Please note there is no vehicle access currently available via Bootham at the moment)
Scarborough
Scarborough Hospital
Haworth Unit and Outpatients Department
Woodlands Drive
Scarborough
YO12 6QL
To find out more, please call the Admin Team on 01904 725353.
Support groups
The centres also offer information on support groups, where group sessions may help you to talk about what you're going through in a safe space.
Please contact the Cancer Care Centre on 01904 721166 for York or 01723 342606 for Scarborough.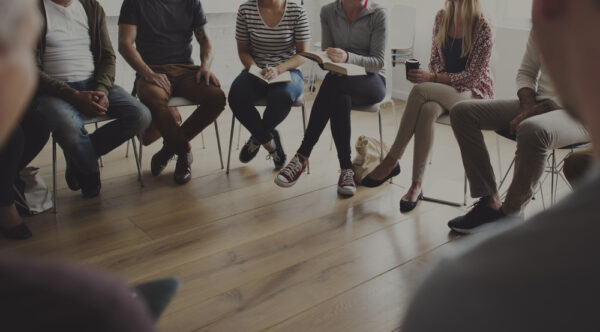 ---
Need to contact us?
Call us on 01904 764 466 or email office@yorkagainstcancer.org.uk and one of our friendly team will be happy to help.
---